Free Catalog Publishing Software
Digital Product Catalog
Digital Publication
Digital Catalog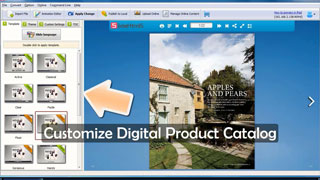 Quick Tour of Slide HTML5
There is no doubt that online digital product catalog plays an important role in attracting attention of customers. Creating an information-rich and attractive digital catalog is an effective to converting your potential customers into loyal shoppers. As we know that, most people are not willing to shop online because they can not touch and feel the product in hand. Then in order to dispel this shortcoming, we should provide more detail information and a plethora of product images to helps customers to buy without touching. Then you have some ideas about your digital catalog, now you need to get powerful catalog publishing software.
Here we recommend you to have a look at Slide HTML5. Slide HTML5 is
free catalog publishing software
to create custom product catalog. For one thing, there are over 10 templates and diverse themes for building wonderful layout of online digital catalog; for another, your custom product catalog can be fit for any devices especially sell more for mobile shopper. In addition, you are able to showcase your items with specific description and wonderful images by animation editor.
All in all, with
Slide HTML5
, you are able to create online digital product catalog by uploading PDF or PowerPoint directly. And you can build offline digital publication for different usages. What is more, your online digital catalog can be shared to networks easily and viewed on mobile devices smoothly.
More Amazing Examples Created by SlideHTML5







Wonderful Features of Free Catalog Publishing Software – Slide HTML5
1. Customizable Interactive Catalog Design
Animation Editor of Slide HTML5 enables users to insert multiple interactive multimedia contents into digital publication. For example, you are able to insert link, video, image slide show to display more details of your product. And you can insert hotspot, button and shape to highlight contents. Furthermore, you can add actions for inserted objects to open URL, a page, show more information and open a image slideshow and more.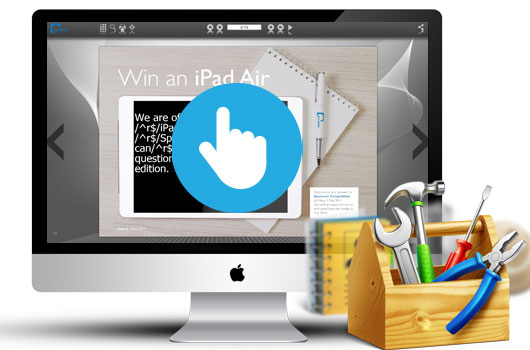 2. Social Share Integration
Not only can you share your digital product catalog through social networks like Facebook, Twitter and others; but also can you promote your product via Email. The best part? You can embed it on webpage or blog to reach more audiences.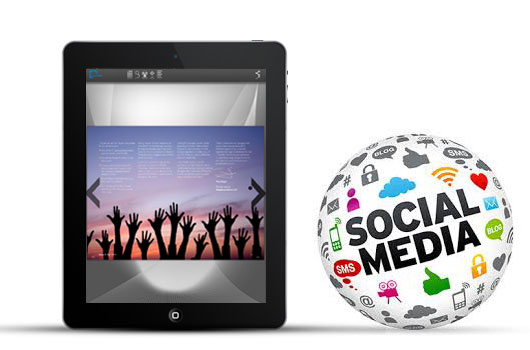 3. E-commerce Feature Settings
If you can make your users to buy or go to your product page in time, then it may help you increase your sales. With Slide HTML5, you can add e-commerce elements such as paypal, price, discount, stars and product box into digital catalog. In addition, you can edit paypal information above buy now buttons.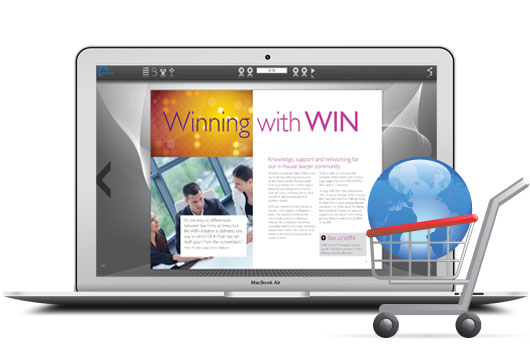 4. Design Fit for Any Devices
Since digital publication is HTML5 technology based, then it can be viewed across platform without delay. In other words, your customers can access your digital catalog from desktops, tablets and smartphone anytime and anywhere.