free content publishing software
interactive content
digital publication
rich media content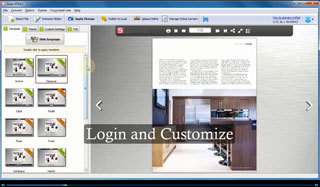 Quick Tour of Slide HTML5
As the rapid introduction and popularity of digital electronic devices, people start to depend on them in their daily life. People prefer to get information and exchange online through different cross-platform devices. Many digital publishers aim at mobile devices marketing. Now they realize that creating rich and interactive content for any platform and any devices is an effective way to connect with audiences. Anyway, if you would like to create rich and interactive content, you will need tools that let designer to create enhanced contents which can be viewed in any platform and any devices.
Here is
free content publishing software
Slide HTML5 for your reference.
Slide HTML5
is digital content publishing software for creating interactive and media-rich content from PDF, PowerPoint and blank page with ease. First of all, Slide HTML5 is user-friendly enough for users to get start. It requires no professional programming skills. Animation editor is one of the popular features of Slide HTML5. It is used for inserting multimedia contents, customize animation time line, edit page and add action so that you can create digital publication with interactive content. Additionally, Slide HTML5 is built in HTML5 and jQuery. In other words, the digital publication made by Slide HTML5 is HTML5 based and it can be read cross platform in any devices and any times.
More Amazing Examples Created by SlideHTML5







Amazing Free Content Publishing Software – Slide HTML5
1. Start to Create Digital Publication Simply
Slide HTML5 allows users to create digital content from PDF and PowerPoint file with simple steps. In addition, you can create new project and start with blank page. Anyway, before you insert multimedia contents, you are able to customize import settings such as page range, import link, search function and more.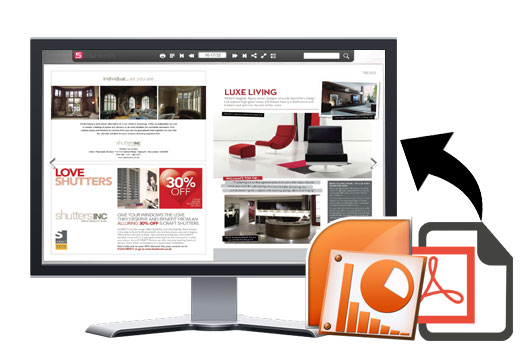 2. Create Rich and Interactive Content
Once you create digital publication, you can continue to customize tool bar setting and layout settings. Then it is time to add interactive multimedia content into digital publications. You can add link, image and videos to show more information about your digital publication. You can insert hotspot and shapes to highlight some contents with ease. Alternatively, you can connect with your online shop by embedding e-commerce elements into digital catalog. Finally, adding action for different inserted objects to make interactive content of digital publication by Slide HTML5.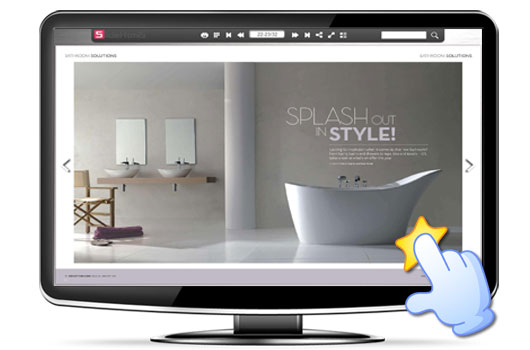 3. Access Anywhere and Anytime
Due to digital publication made by Slide HTML5 is HTML5 based, which means it is compatible with almost all browsers of mobile devices. When you stand a line or waiting for someone, you can read digital publication with interactive content through smartphone, tablet and laptop with ease. It will deliver you full-color and interactive multimedia reading experience. However, sharing it to social network is a wonderful way to connect your audiences either.