Free Cookbook Publishing Software
HTML5 Publication
Digital Cookbook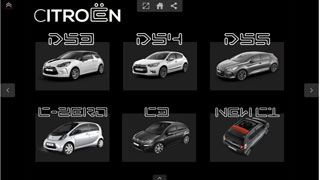 The rapidly growing world of HTML5 data and services updates the new concepts of online publications. Whether you are building websites or web applications, it is necessary to master HTML5 technology. And the online publications in HTML5 format can be available on all devices. In this way, your HTML5 publication can be shared and spread easily.
Now, you can apply HTML5 technology to cookbook publishing. But differently from the programming, you need nothing about HTML5 technology.
Slide HTML5
gives you the ability to create brilliantly practical cookbook without a line of code. With Slide HTML5, your interactive cookbook can embody features that will resonate with your readers on all devices.
As the
free cookbook publishing software
, Slide HTML5 provides you professional publishing with custom settings and optional output formats. For example, you can give your digital cookbook your own identity with your logo. As a result, your publications will boost your online business.
More Amazing Examples Created by SlideHTML5







Let's know more about how to utilize Slide HTML5 to create interactive cookbook.
1. Insert interactive content
SlideHTML5 is the free pdf to html5 converter that allows you to create interactive online publications. It allows you to use your favorite platforms, such as You Tube and Vimeo, to enhance your creations. In other words, you can better improve your cookbook with the lively videos. Besides, beautiful pictures and songs can promote your cookbook to higher level.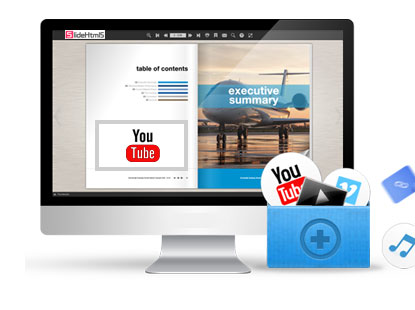 2. Add animation effect
For cookbook, it would be better if there are dynamic changes of the interactive contents. Slide HTML5 equips you the powerful Animation Editor to achieve the amazing animation effect. In Animation Editor, the Time Line Manager can help you control the entering, exiting animation. What's more, if you want to achieve animation between two components, you can use Advance Even Editor to realize interactions. The whole process is without code.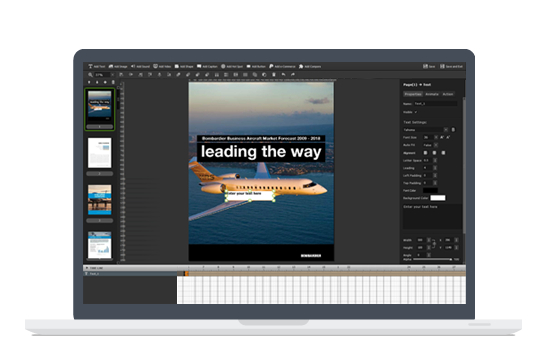 3. Embed on your site
If you want to embed your interactive cookbook into your website or blog, it is of no problem. Slide HTML5 provides you the options to embed on your website or share to social networks , including Facebook, Twitter and Google.Just copy the embed code to put the cookbook on your website.Or click to share with your social friends. Anyway, you can engage more readers as you interactive cookbooks expose to the public.