HTML4 cloud publishing platform
online publishing software
Slide HTML5
digital publishing platform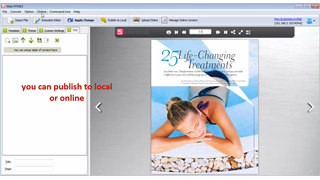 Increase of Brands Audiences
Engaging HTML5 Cloud Publishing Platform
With the
Slide HTML5
, many printed materials or PDF documents can be converted into digital publications and a cloud publishing platform is necessary to gain more popularity from visitors. HTML5 publications can be shared via a variety of popular social network easily. It is free online publishing software available for both PC and mobile devices.
Slide HTML5 is a
free html5 cloud publishing platform
that allows creation of engaging and interactive content over multiple platforms. Users of Slide HTML5 can reach new audience online with more ease than before. The digital platform not only suits experienced corporate uses but also satisfies new digital publishers because Slide HTML5 website has tutorials to teach new users. It is easy for them to start and design their first publication.
Slide HTML5 introduces its own Cloud Storage system. Cloud publishing allows publishers to increase productivity and save time with automated work functions. With it, publications can be reached anywhere online. The world is online, and the online arena can provide us with a vast and resourceful arena. So the marketing strategies are more and more important. Today marketers need to make full use of the tools and platforms to improve and popularize their brands. Embedded with diverse medias and a great number of social channels, Slide HTML5 helps build an impressive digital experience and make it popular through the network. Users can also make a link to their online store and build a brand by adding their own logo or domain name.
More Amazing Examples Created by SlideHTML5







How to increase brands audience?
1. Printed Material to Fascinating Online Experience
Publishers are no longer limited to a print audience. Users can easily convert their PDF to digital catalog and enjoy the amazing experience that online publishing software brings. Slide HTML5 is equipped with the easy-to-understand tutorials for new users.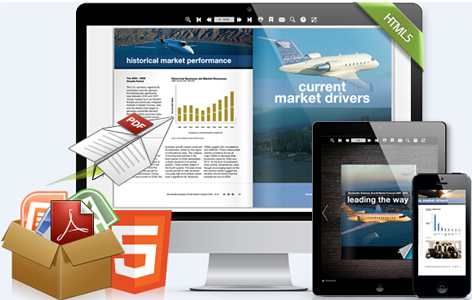 2. A Variety of Multiple Tools to Customize Online Catalog with Ease
Slide HTML5 contains a slew of new features and functions to beautify your catalog, such as colors, layouts, different toolbars and different medias. Videos can be embedded from You Tube, Vimeo, etc. As for commercial need, customers can purchase the product directly from the online publication by linking to the publishers online store.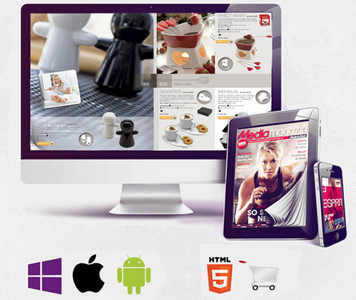 3. Popular Social Network Leading to More Advertisement
Visitors can quickly share their favorite publications to their close friends via a great range of social networks. Social network helps publicize your catalog and make more people know your enterprise.Make sure your digital publication can be reached by a number of popular social networks so that people have more chances to read your publication.