Free digital publications software
Digital magazine & eBook software
digital online publications
create digital eBooks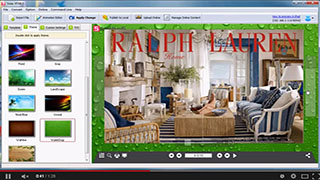 Quick Tour of Slide HTML5
With the growing number of smartphones, tablets, and eReaders, audiences will be no longer limited by printed magazines and books to gain more content. Digital subscriptions are growing and audiences are able to read more content online, leading publishers to an exciting time for digital publications.
That's why we here roll out
free html5 digital magazine software
Slide HTML5 - a product of the digital publishing time. It aims to offer you the method of getting your content to a wider audience all over the world. Anyway, it exists for you to create magazines, build catalogs, and write books, and present reports in minutes. It makes your professionally created content look perfect on any desktop computer or mobile device. It is the professional fit for you.
There are dozens of functions of
Slide HTML5
benefiting you. Here are just three examples that includes advanced editor for creating content, full customization in Theme/Templates/Buttons for beautiful effect, Powerful Conversion for Mobile-Friendly Reading to recommend you how it to attract more audiences.
More Amazing Examples Created by SlideHTML5







Awesome functions of Free Digital Magazine Software – Slide HTML5
1. Advanced Editor for Interactive Content
Free digital publications maker slidehtml5 can create and design amazingly interactive content and animation for different occasions without writing a code. All you need to do is to embed rich media such as dynamic text, link, image, sound, hot spot, YouTube video, button, shape etc into digital magazines and books. Your content makes a bigger impression if it contains video or sound, which will lead more audiences to your website or online store.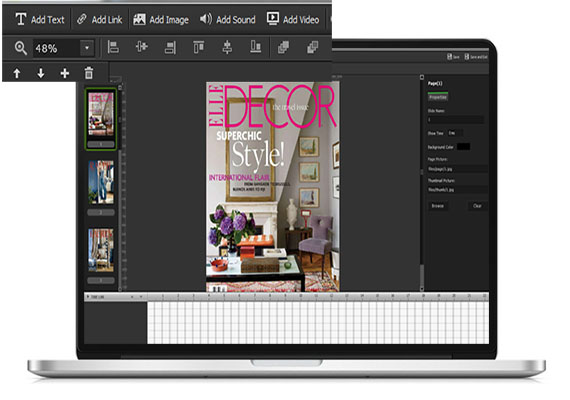 2. Full Customization for Beautiful Effect
Slide HTML5 digital online eBooks creator provides variety of stunning templates for you to decorate digital magazines. In addition, you can customize nearly all settings like brand, loading and background color and music, toolbar language, theme style, book margin, toolbar buttons and so on. It offers you a chance to customize a stunning magazine which is consistent with your own style, company culture and customer orientation.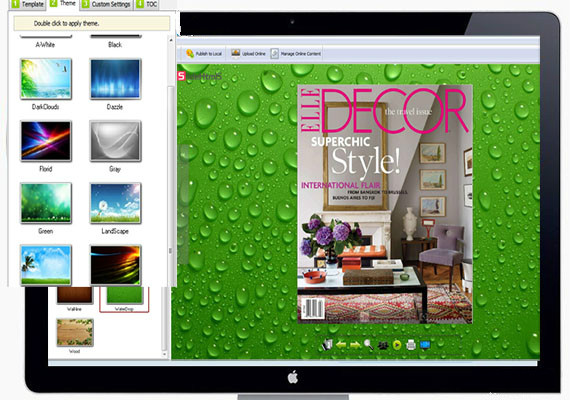 3. Powerful Conversion for Mobile-Friendly Reading
Slide html5 digital magazine software enables you convert PDF to HTML5 digital eBooks with slide effect. By spending a few minutes, your imported files will be quickly converted to HTML5 publications that work for all popular mobile devices: iPad, iPhone, iPod Touch, Android and other portable devices. Your audience can watch videos, browse images, listen to music, and click links etc on mobile devices anywhere at any time.