HTML5 eBrochure software
content marketing software
Slide HTML5
interactive digital catalog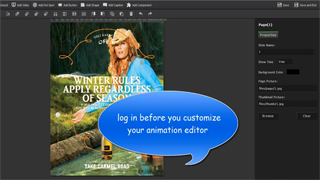 a tutorial to create an HTML5 eBrochure
The arrival of the holiday season can always bring a rush for popular commodities and many customers would use the software for a variety of digital brochures. While long term customers are re-launching their brochures, new customers are trying their targeted ones out. They are all sticking to their definite marketing brochures.
When considerable traffics have been built,
free html5 eBrochure software
is worth checking out. For commercial need, you can embody your digital brochure on your webpage as an iframe and add a shopping cart with
Slide HTML5
. More and more enterprises place their products online for purchase and many brochure ideas suit online retail from food menus to university prospectuses. In order to promote your merchandise, having your digital brochures suitable for all devices is so important.
Slide HTML5 can customize your brochure with brand-new feature. You can add a logo and a link to your product and website. They are clickable and can lead directly to your product and the home page of your enterprise website. Slide HTML5 also contains marketing buttons. For example, you can design every detail of your product such as the price and discount. Customers can purchase their wanted product from the digital brochure in a few minutes. Moreover, if your customers are satisfied with your merchandise, they can share your website to others and in this way, your website can be read by more potential customers.
More Amazing Examples Created by SlideHTML5







Four Tips to Create Impressive e-Brochure:
1. Determine Purpose of Creating e-Brochure
Before designing a digital brochure, we should bear in mind what purpose of our products is. It can announce new products, promote discounted commodities, announce company events, hold contest and etc. Only when our goals are set, can we create a target-oriented brochure to inspire our visitors.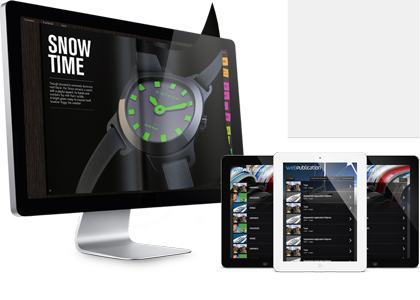 2. Customize your Digital Brochure Engaging
Slide HTML5 can add customized templates and themes and many other settings to your brochure. According to your specific aims, you can use Slide HTML5 to set up your background and make it a sparkle to your visitors. Eye-catching brochure can always win much more attention from visitors.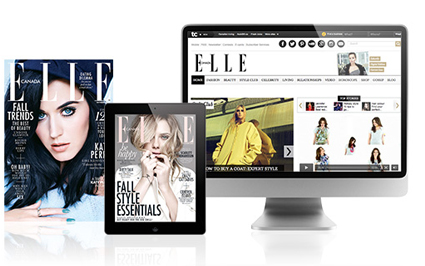 3. Showcase Advertised Products Visually and Lively
Slide HTML5 contains an animation editor and it can add different medias to your brochure. You can show discount, original price, discount price, product uses, time left and more information links clearly and noticeably in your brochure. These elements are beneficial to increase the chance of purchase. Moreover, you should present your product with lively pictures and videos which can encourage more purchasing desire by giving visitors a realistic in-store purchasing experience.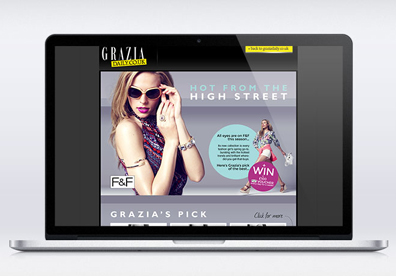 4. Easily Share Your Digital Brochure
Many people are willing to share their satisfactory purchasing experience to their families, friends and colleagues. Make sure your website can be shared by a variety of popular social network. Slide HTML5 can help you simply reach all popular social sharing channels and share your brochure in a matter of minutes.