Free Magazine Maker
Online Editions
Online Digital Magazine
Digital Publication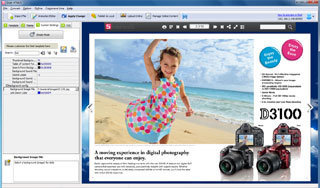 Quick Tour of Slide HTML5
As more and more people prefer to access content online, traditional printed magazines are becoming old type thing in some ways. In this case, digital magazine publishing market is booming and there are more and more diverse magazine makers come out. Today in the article we will discuss the advantage of publishing online edition. Anyway, if you would like to create impressive digital edition, you should select a proper and practical digital magazine maker. Let us take Slide HTML5 for example. Slide HTML5 is a total
free magazine maker
to make online editions with slide animation effect.
Unlike printed magazine, if you find your content can not grab readers attention, you can adapt your content and layout in real-time and without cost much. As we know that interactive contents is one of the most obvious advantage of online editions. With
Slide HTML5
, inserting video, image slide show, hotspot and button and more are a piece of cake. Furthermore, the other well-noted advantage of online digital magazine is no distributing and printing cost. Slide HTML5 provides options for users to distribute digital magazine. One is to publish online in order to distribute to networks and mobile devices platform. The other is to publish offline to share and store easily.
To conclude, using free magazine maker such as Slide HTML5 can help you build brand awareness, content and campaigns. In addition, you can get more profit through digital edition than printed magazines.
More Amazing Examples Created by SlideHTML5







Wonderful Features of Free Magazine Maker – Slide HTML5
1. Easy to Make
Slide HTML5 is user-friendly digital edition software to create digital magazines. There are only four steps. First of all, login software and then start to import and convert file to digital edition. Next you can customize and enrich digital magazines. Finally, publishing and distributing digital publications.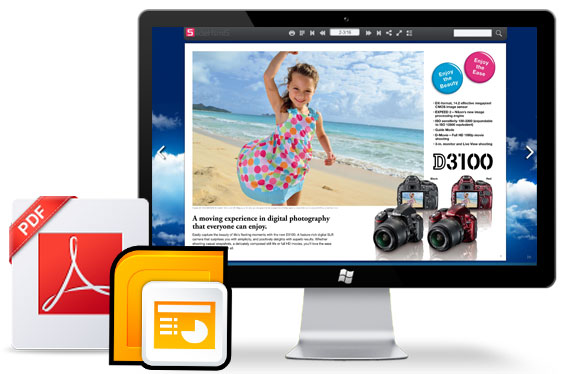 2. Insert Interactive Content Easily
Animation Editor is one of the most powerful functions of Slide HTML5. Not only can you insert multimedia contents such as video, image, button, hotspot, e-commerce and more, but also can set up incoming and outgoing animation. What is more, in order to make contents interactive, you are able to add actions such as advanced event, opening image slide show, video, go to page and URL and more. If you are going to create interactive enough digital catalog, e-commerce settings will help you a lot.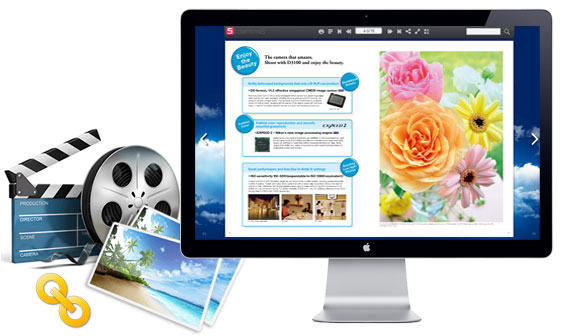 3. Faster Publishing and Distribution
Want to share to social media? You can create online edition by online version of Slide HTML5 directly or just publish online through desktop version. And then share via email, to social media websites or embed into webpage or blog. If you want to publish to your own website, try to publish to FTP Server. If you want to read, share and store offline, publishing it as HTML, Exe, Zip or Burn to CD will be better.