HTML5 Digital Publishing for iPad
Digital Catalog
Digital Publication
Mobile Devices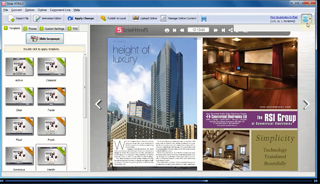 Quick Tour of Slide HTML5
iPad is one of the most popular mobile devices all over the world nowadays. As we know that iPad is portable enough to carry with your wherever you go. And then it provides a couple of ways for you to connect to Internet. Many people think that iPad is really easy to use. Additionally, iPad is able to detect its location helpful than your expectation. What is the most excited part of iPad users is there are divers apps designed for the iPad. Since it is enjoying the market and hot enough, we can not deny that iPad user group is one of the powerful platforms to promote your product and service.
Anyway, digital publication is an efficient way to promote your product and services. It costs less and gains much. In this case, you may need digital publication software to create digital catalog for iPad exactly. Slide HTML5 is for
HTML5 digital publishing for iPad
in order to ensure deliver wonderful shopping and reading experiences on iPad. In addition, Slide HTML5 enables users to insert e-commerce elements such as show product information, Paypal setting, price and discount tag into digital catalog with ease. Anyway, you can make them display by animation editor of Slide HTML5. If you think the digital catalog is interesting and helpful, you can recommend or share it to someone who interested in via social network or email.
All in all,
Slide HTML5
is easy to use digital publishing software to create digital magazine, digital catalog and brochure on iPad. With the help of animation editor, you can create interactive and rich contents to showcase your product successfully.
More Amazing Examples Created by SlideHTML5







Slide HTML5 - Create Wonderful Digital Content to Attract Attention
1. Full Customizable
There are multiple templates and themes for users to customize layout of digital publication. Furthermore, background, languages, toolbar color, button and sounds and more of digital catalog can be customized with your own fashion style. By the way, if you would like to convert several files at the same time, try batch convert function of Slide HTML5.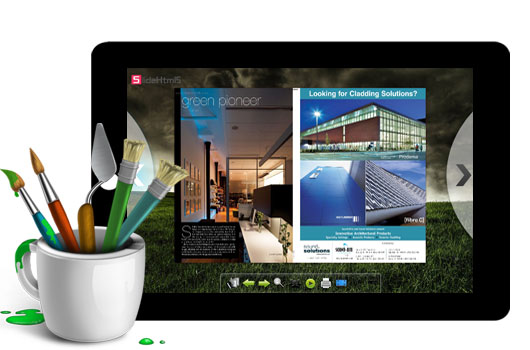 2. Multimedia Content and Animation
Content is always a key point to attract attentions. Inserting multimedia content into digital catalog, on one hand, it can help you deliver more useful and interesting information to readers; on the other hand, it is an easy and effective way to enhance your contents for iPad.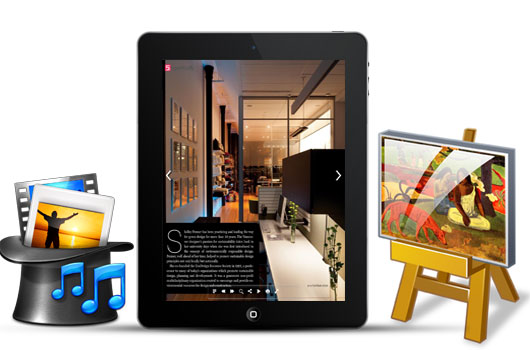 3. Social Share Integration
Want to reach out your target audiences quickly? Did you try to share your digital catalog to social networks or email to your potential customers? Slide HTML5 allows users to share digital catalog to social networks as long as you make share button show on toolbar and upload it online on iPad or other mobile devices.