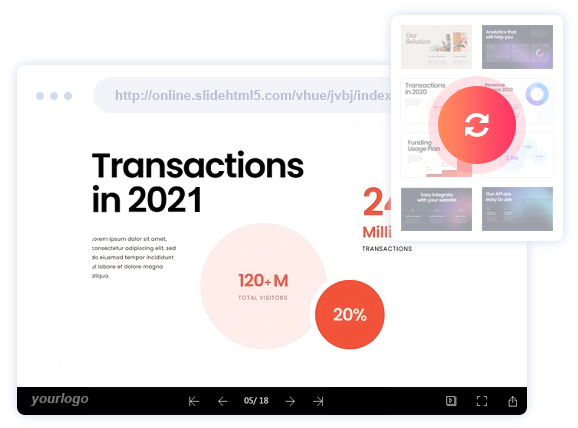 PPT to HTML5 in A Split Second
Upload, present, shine. Convert PPT to HTML5 online presentation at lightning speed. SlideHTML5 online presentation maker is the quickest way to transform any static content into interactive experiences. No formatting issues. No software installations or technical skills are needed.
Supercharge Your Content Marketing
Power up your content marketing engine with SlideHTML5 online presentation maker. Forget about clunky offline ppt files, and make slides online to bring great visuals & interactivity in front of every viewer. Create once, and use them across all the marketing campaigns.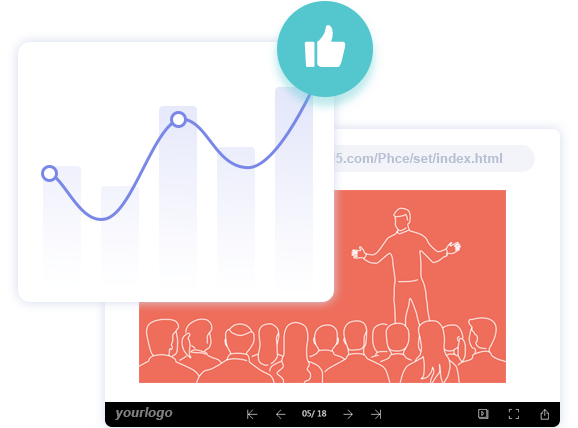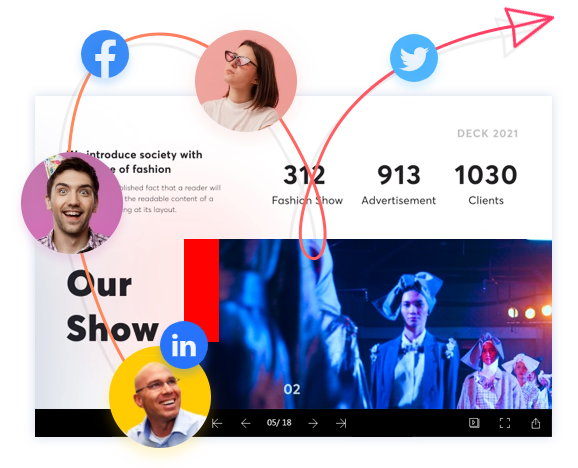 Reach More People, Drive More Impact
Wow the world with impactful content. Interact with viewers and get more clicks, likes, and shares, right on your SlideHTML5 page. Share slide presentations on Facebook, Twitter, Linkedin, Reddit, and more, or embed them into websites to maximize the reach. Turn viewers into followers and then promoters, just like magic.
PPT to HTML5 With Animation
SlideHTML5 is a free HTML5 Presentations Maker & Converter designed to convert PowerPoint to HTML5 & jQuery based Presentations Slides with animation , making PPT files more interactive.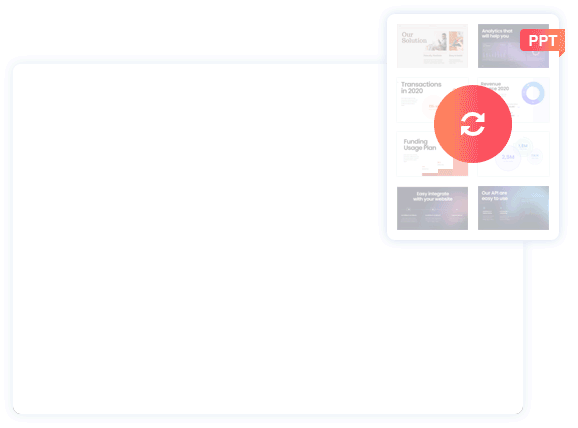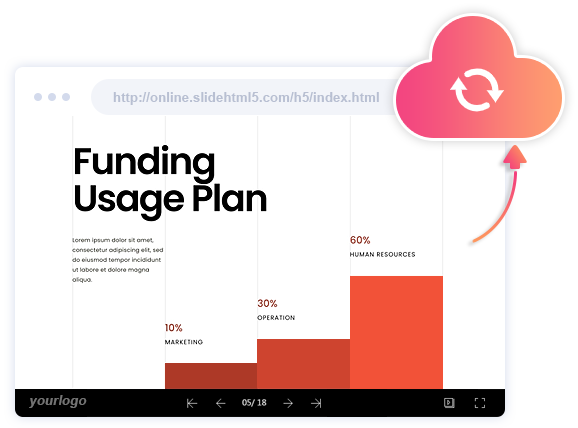 Unlimited Hosting Cloud Platform
SlideHTML5 offers you a user-friendly tool with simple embedding and fast uploading options. With its help you can embed the presentations created with SlideHTML5 to a website or blog, share it with your clients and business partners via email or social networks.
Text Version - SEO Friendly
Create multiple SEO profiles. Customize keywords, page titles to ensure maximum search engine visibility; Extract the text of the PPT and publish it as Text version so your content can be easily searched by Google.